SexyT
Chapter 17

I thought that I should let you know
That my heart is
Damaged
So Damaged
And you can blame the one before
I woke up Sunday morning my hair all tangled up on Laython's chest. I smiled as I allowed my fingers to caress his chest lightly. Last night was amazing. It was just what I've always wanted. Someone who cares enough not to try me the very first time; I chuckled to myself remembering that he has already had a taste of my goodies.
'You up beautiful?'
'Yes...are you?'
'Let's have breakfast...you hanging with your girls today?'
'I don't know I have to make some calls and see if they made plans without me'
We got up and went to separate bathrooms so that we could have a shower and do our toiletries. He was already in the kitchen in some basketball shorts and nothing else but his bare chest. I grinned as I looked mesmerized. I was in one of his shirts only. We sat down and had breakfast making small talk. Last night we decided that we wouldn't sleep together. Not until I was sure of what I was doing and I still needed to get over Tyrese. My heart was still in pieces. I wasn't ready yet to put it back together.
After breakfast I found my phone and called Rachel up. I heard her sleepy voice over the line.
'Gurl you know what time it is?'
'Sorry Rache...do we have plans today?'
'Why? Do you?'
'No just checking...I'm at Laython's place'
'WHAT?' She was wide awake now and I knew she had a grin on her voice. I heard her say my name over the phone. She must be telling someone who she talking too and I bet I knew who that someone is.
'Ok we HAVE to meet now...I'll call Janae and Lisa...You call Rae since you two escaped with strangers'
'don't you want to hear it now?'
'Nops...brunch...my place...urm...is 10 ok?'
'10 is fine Rache'
'Ok...see you freaky girl'
'Bye Rache' I laughed as I hung up and looked at Laython
'I got plans Lay'
'Ok...well, I'll call up my boys and we can chill or something'
After a while I got in my car and drove back to my place to get dressed for brunch with the girls. On the way I called Rachelle. 'Hey you where you at?'
'Marcus Cooper's place' she answered with a sigh
'Well...you can tell us all at brunch...Rachel's place...10'
'Cool...I'll meet you guys there...gotta get home and change first'
We hung up just a I reached my house. It was 9 so I had time to clean the house a bit and have a nice bath before getting dressed. My phone rang as I was getting ready to leave so I picked it up.
'Hello?
There was no answer, just someone breathing down the line so I repeated 'hello' numerous times. Eventually it began to creep me out so I hung up and ran out of the house into the car. A text appeared on my phone.
You can run little Kay...
You can go far, far away
But did you really stop and think
About what I'd do when I found the link
You can't hide from me
Wait and you'll see
I froze in the car. There was only one person who wrote to me in rhymes. I started the car and reversed out my driveway and sped over to Rachel's place. What would I do? I was no longer safe now that he is out. I checked my calendar and indeed I had entered a memo to alert me of his release, but I hadn't heard the alarm. My head was filled with thoughts as I drove as fast I could. I had to tell the girls about this. The situation would get out of hand too fast.
_________________
Stories running
My Happy Ever After
NEW
Love Mist
Coming Soon
Last Call
Will be revived
Underneath the Make-Up
Dark Secret
Thanks for all the support ladies!!
Please read and leave feedback!!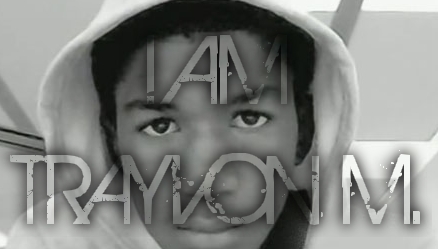 #ThanksJas
Permissions in this forum:
You cannot reply to topics in this forum