SexyT
Chapter 37

Trey had a sexy ass smirk on his face as he showed me the lyrics to the song.
'Well it looks good. Why don't you sing it for me and I can see how it goes?'
He held the paper and read the words nodding his head to get his beat.
"Everyday I'm rushing to my room
Making sure that I got the door locked
Got all my windows closed
I know you waiting on me
Baby I been waiting for this all day
Waiting to hear your voice
And see those sexy brown eyes
Pulling me in
Driving me crazy
Baby Your..."
'Sounds good, can we fix it up a notch though?'
'Yeah, have a go at the chorus'
"My cyber girl
Everynight you on my screen
Doing things to turn me on
Got my head spinning as you dance in your room
Baby all I want is to get next to you
But for now be my cyber girl"
'Dang, your voice is too beautiful. And I like the way you laid that down'
I blushed as he complimented me on my singing. For the next 2 hours we worked on the song until we were both satisfied.
'I'm liking this Lisa. When we can get to a studio?'
'I got one in the basement!'
'Whoa! Word? Let's go then!'
He seemed so excited and he ran down to the basement as I tried to keep up with him. When we got down he started working on the beat and I sat down and stared at him working. After another hour he was done.
'Good, so get in and sing your verse for me will you'
I walked to the micro and started singing my verse giving it my all. When I was done he walked in and clapped his hands. 'Amazing'
'Thanks, glad you like it'
'We need to do some more work together. How about a duet album?'
'Are you serious?'
'As a heart attack baby'
I blushed at the way he called me. 'Well, I think we can do it'
'Great, we can hit the studio next week then'
Before I could say anything I felt him approach me and I froze. His hands wrapped around my waist and he pulled my body near. 'Let me show you what they never showed you'
I found myself unable to resist him as our lips met and our tongues intertwined. This was my first real kiss. 'I can make you sing higher than you ever have'
His hands made their way down to my panties. Soft moans began to escape my lips as he smiled and licked my ears. I felt my panties getting wet as Trey lowered me down and his head went straight to my goodies. In a matter of seconds I was naked from the west down and singing sweet songs as I felt his tongue flick my clit and his fingers entered my vagina. I tensed up a bit and he made me relax. 'I got you baby and I won't hurt you'
My body relaxed as he kept playing with my clit. I knew I wasn't ready for full penetration and he knew it too. 'I only wanna make you feel good baby'. My legs began to tremble and i held on. 'Trey, Ahhhh'
'Let it go, never keep it in'
I released my juices and he lapped it all up. 'How did that feel?'
I was breathing heavily and my chest moved up and down rapidly. 'Wow, it felt good'
He held me in his arms and I relaxed. 'I'm going to use these sounds on our song'
He held a smirk on his face as I gasped but smiled nonetheless. 'You're insane Trey'
_________________
Stories running
My Happy Ever After
NEW
Love Mist
Coming Soon
Last Call
Will be revived
Underneath the Make-Up
Dark Secret
Thanks for all the support ladies!!
Please read and leave feedback!!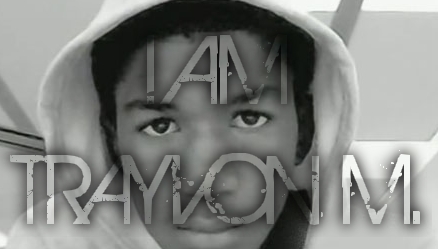 #ThanksJas
Permissions in this forum:
You cannot reply to topics in this forum