SexyT
Chapter 31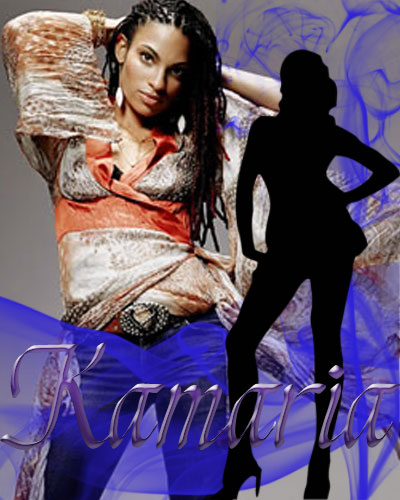 I was pacing the floor of my office like a mad woman waiting for Rachel to call. She was taking her dam time and I was getting impatient. 'Damn she better call me in the next 5 minutes or else'
As soon as I said that the phone rang and I jumped on it like a Lioness hunting a deer.
'Hello is that Kamaria?'
'Urm, yes. Who is this?'
'I can't say, but I have something to tell you'
'Ok. Speak' I figured it was someone who wanted help as I was used to this kind of thing.
'Laython isn't what he seems to be'
'Excuse me?'
'You heard me. Laython Greene. Be very careful around him'
With that the person hung up and I was left standing with the phone in my hands.
What the fuck just happened?
Within seconds my phone rang again and I answered with precaution.
'It's me Rache'
'Oh ok...whats up?'
'Well he is you average guy. Urm...parents separated due to daddy being in jail and he take care of his 2 sisters'
'That's it?'
'Yep...why? Did I miss something?' I told her about the phone call I just had and she was silent for a while.
'Damn, bitch should have called before he came in'
'Yeah well. What can I do now?'
'Ok, how about we meet with all the girls tonight and we can figure something out'
'Good idea...NOPS...I got dinner with Laython tonight'
'Damn, nigger slick'
'Like Trevor?' I teased
'Shut up! Anyway how about breakfast at my office tomorrow?'
'Good. I'll be there'
'oh and Kay...be careful ok. You got a stalker and now some weird ass phone call about you date'
'I will'
We hung up and I dropped into my chair. My head was swirling with possibilities.
Maybe he killed someone or he abused drugs and alcohol. Maybe he...Damn this is too weird.
I just wanted to know more about him, but the date was tonight and I had no choice but to go and figure out what's going on later.
I sighed and tried to relax to prepare for my clients and Alice informed me that one was coming in 15 minutes.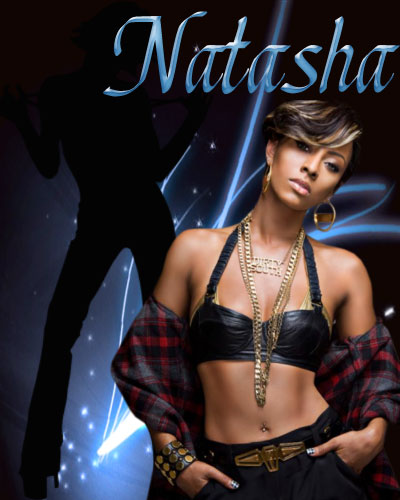 I walked out of the elevator just in time to see Rachel get off the phone in her office. There was someone in her office though and I sat outside and waited. I saw Trevor get out of the lift and he walked towards me.
'Rache in there?'
'Yes but she with someone so I'm waiting out here'
'Cool'
We both looked into the office and saw her stand up and scratch her head. Something was wrong. I stared at her trying to lip read but it was no use because she turned around and looked out the window. The person got up from the chair and I realized it was a man. He walked towards her and put his arms around her. I watched her push him away and just as she did so Trevor stood up.
'Tell me I didn't see the nigger put his hands on her'
'Sit down Trevor, let her handle this'
His eyes were bulging and he wasn't breathing normally as I pulled him back down. It reminded me of when Sammie saw his cousin try to hit on me at a party. Everyone thought he was about to kill his own cousin but it turned out ok and his cousin apologized saying he was drunk and didn't realize who I was.
'So why you here?' Trevor broke me out of my trance.
'Oh, interview for a job cuz my internship is done'
'Does she know?'
'No, I wanted to do this right'
He was about to answer when the door opened and we heard Rachel yelling 'Get out and don't come back'
We both stood up immediately as the guy laughed and promised to be back. He turned around and saw us looking at him. He stared at me and licked his lips.
'You got a nasty habit of trying to hit on another man's girl or you just a psycho?' I asked with hate registered all over my face. He laughed at me and walked away. Trevor walked in and I followed after I was sure the man was in the lift and the lift was going down.
'Hey baby you ok?' I heard Trevor ask Rachel as he approached her from behind. We both heard he sniffing and I closed the door. She turned around and saw us both.
'Am I glad to see familiar faces' she tried to smile but her voice was cracked.
'You want some water?' I asked her as I noticed her swaying a little. She nodded and I went to get her some water.
'Excuse me?' I turned around to see her secretary. 'Yes?'
'That man who was in there...do you know him?'
'I'd like to because he left her hurt'
'Oh no. How did I know this would happen' she sat down with her head in her hands.
'What are you talking about?' I looked back at Rachel. She was leaning on Trevor and he was holding on to her.
'Sweetie, that is a real blast from her past. Someone who hurt her family so deep that the scars never really healed. I know that you form part of her close circle of friends. Maybe she will tell you because it's not my place to divulge. But he is bad news and I'm scared that he is back to hurt her once more.'
'Are you serious?' The glass of water began to shake in my hands as I thought of what she meant when she said he hurt her.
'I'm afraid that I'm as serious as a heart attack. Some say he was responsible for her baby's death. But please don't tell her I told you anything. Let her tell you'
She had a pleading look in her eyes and I nodded and smiled softly. It was the least I could do. I walked back into the office and handed her the water which she drank up quickly.
'Thank you Tasha. Did you want to see me?'
'It's not a good time'
'No. I'm ok. Sit down and let's talk' I looked over at Trevor and he nodded. I guess maybe this would take her mind of what just happened. I couldn't keep what her secretary had just told me to myself for long and I figured Trevor should know sooner or later.
'Well, I'm job hunting and I wanted to know if you have any openings?'
'Really? Wow...off course'
I cut her off before she could continue 'I want it based on my qualifications. Not our friendship'
She smiled and nodded. 'I know you are as straight as a ruler Tash. I will call Maria and get her to interview you. I'm looking for a PA'
'Really? Can I do that?'
'Maria will find out soon enough'
I was so excited that when Maria came I practically floated to her office for the interview. But despite it all I couldn't help but wonder what happened between Rachel and that man. I had to talk to someone about it. But who could I tell first?
'You seem to be fully qualified Natasha. I will have to tell Rachel that. You probable have the job' Maria was looking at my documents as she spoke.
'Wow. Just like that?'
'You have been interns at some good companies and you have the experience needed. Off course you'll be on probation for at least 6 months, but I'm sure you will pass with flying colours'
'Thank you'
'You're welcome, leave your number so that I can call you to confirm that you start work tomorrow'
'Tomorrow? Wow. I have some shopping to do'
'Have fun!'
I walked out of the office and it hit like a brick wall. Rachelle had connections. She would know what to do. I called her up and she said she was with Janae. They would meet me at the mall in 30 minutes. Rae said she would call Lisa as Lisa just left her. All of us were going to work this out because I could tell Rachel needed us and that's what real friends do.
_________________
Stories running
My Happy Ever After
NEW
Love Mist
Coming Soon
Last Call
Will be revived
Underneath the Make-Up
Dark Secret
Thanks for all the support ladies!!
Please read and leave feedback!!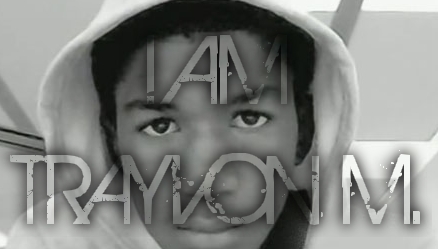 #ThanksJas
Permissions in this forum:
You cannot reply to topics in this forum