SexyT
Chapter 1

I climbed out of the car and looked at the huge building in front of me. I took in all its architectural designs and its defects as well.
'Follow me this way madam'
I snapped out of my trance and followed my driver into the building and I found it was buzzing with activity. People were rushing to and fro and no one really noticed me in my black high waist skirt and white silk blouse. The sounds of my Christian Laboutin's seemed to match everyone else's. A few looked my way but my big shades hid my identity.
'James please ask the clerk where we should be heading'
He nodded and I sat down on the leather couch watching everyone walk past. He came back with a girl who seemed very nervous. I smiled remembering my very first days.
'This is Natasha and she will be bringing you to the office upstairs'
I nodded as he walked off after I told him what time to pick me up. 'Hi Natasha I'm ...'
'The most beautiful black supermodel I know!'
I laughed at her eagerness and shook her waiting hand. 'Thank you...shall we go?'
'Yes follow me. Ms Daniels is waiting for you upstairs. Everything you asked for has been provided'
'Good...I cannot be in a studio without some white roses'
We boarded the lift and I heard someone ask us to hold the lift and Natasha did so. Two tall beautiful black girls walked in and we smiled at each other. I knew one of them to be Lisa. She won American Idol a few years back and has rocketed to fame. We sat next to each other at the BET Awards last year where she swept away most of the awards. The other girl I had noticed before but I wasn't sure. She seemed to be a dancer I had seen in a music video.
'Where are you headed ladies?'
'Oh to see Ms Daniels. I think floor 8?'
'Oh yes...we're headed the same way'
Upon arriving I was greeted by my best friend Kamaria Jadestone. I always made sure she was present when I had a photo shoot to do. She was my rock and has helped me both professionally and in mentally after the loss of my child 2 years ago. I flashed back remembering how devasted I was and there she was on the day I attempted suicide. She stood behind me on the top of the building and talked to me. I cried so much yelled so much at all the people who had hurt me. And she had listened patiently encouraging me to live my life. If not for me then for my baby. I had stepped down to find her standing right behind me and I held on to her and I wept. Every since that day she has been the only person I call my friend.
'hey sexy model'
'Hi Kay! I'm so glad you could make it'
'Yes, I cancelled a few appointments because I know you need me during these times'
'Ms Rachel? Please come this way' Natasha beckoned me to follow her to where I would be changing into my outfit and Ms Daniels was sitted waiting to do my hair and make-up.
'Hi Rachel'
'Oh Janae...I'm so glad it's you doing my make-up. I don't feel comfortable with anyone else'
'You know I can't turn you down...but I must hurry as right next door I have Lisa and her dancers to do. She has a music video to do'
'Oh...well let's get to it then...I know this was last minute...so a big thank you again'
I changed into the House of Dereon dress I was modelling for Beyonce's new line. When she had called me and asked me to the face of House of Dereon I was so excited. She wanted to take a break and said I was the best one for the job. Sitting in the chair Janae and I chit chatted about what was going on in our lives. She mentioned she had met someone new after her old man cheated on her.
'I must get you to meet him. Tyrese is too good'
'Oh Tyrese? My friend also has a Tyrese in her life!'
'Yes I do and he is oh so wonderful'
'Well it must something with the Tyrese of this world!'
We were done in 15 minutes and I was strutting my stuff to the delight of the photographer. 'Beautiful...now turn around' I did as he told me and in an hour we were done. We looked over the pictures and decided on the best ones to send to Beyonce for her approval. Kamaria had decided that she would like some pictures taken for Tyrese so we waited for another hour as Natasha said Janae was busy.
'Let's go sit in the room over there. I have such good news for you' the three of us headed to a closed air conditioned room and found Lisa and the other girl inside. Janae was also there. They were drinking glasses of wine.
'Oh sorry to disturb...we didn't know anyone was here'
'Oh nonsense. We are hiding out for a while. Too much outside. Sit with us and take a glass of red wine'
'Thank you...'
We sat down and talked for what seemed like a hours. In fact it was because when all got up after finishing 3 bottles of wine we couldn't open the door. It was locked.
'Oh goodness no!'
'Natasha please do something. Tyrese will kill me if I'm late again tonight'
She took out her phone and dialled security. She talked on the phone for at least ten minutes. 'Someone will be here in an hour tops'
'AN HOUR?'
'Yep because the person with the keys has already left like hours ago'
'Damn...what time is it?'
'Almost 7pm...oh my God...we been in here for at least 3 hours'
We all sat down and stared at each other. Now what do we do?
_________________
Stories running
My Happy Ever After
NEW
Love Mist
Coming Soon
Last Call
Will be revived
Underneath the Make-Up
Dark Secret
Thanks for all the support ladies!!
Please read and leave feedback!!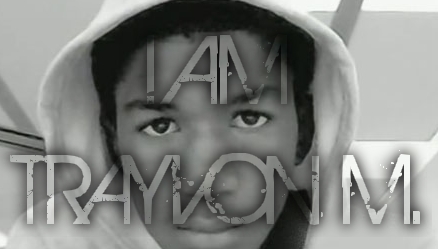 #ThanksJas
Permissions in this forum:
You cannot reply to topics in this forum