SexyT
Chapter 14
–
Making Plans

I woke up feeling slightly guilty because last night I dreamt of Jeremih. We were walking on the beach back in Miami where I used to hang out with my friends. We were holding hands and kissing most of the time. I went to the bathroom and made sure I was clean for school. Once I had changed into my yellow Dereon skinny jeans and green tank top I looked for my green sandals and was off to school.
My phone was beeping like crazy and I realized I had 5 messages. All from Jeremih saying good-morning and if was going to meet him. I deleted the messages and put my phone in my bag. I grabbed an apple for breakfast and walked outside to find my dad sitting on the patio with his head in his hands.
'Daddy?'
He looked up at me and forced a smile.' Hey sweet cakes' I laughed hearing my old nickname.
Trevor hadn't arrived to meet me so I sat next to my dad and hugged him tightly.
'I love you daddy. So very much, me and you are always gonna be really close no matter what'
Tears filled his eyes and he held me tightly and smiled 'I know baby, I'll be moving out at the end of the month though'
'What? And me?'
'You can come with me if you like'
'Ok daddy, I'll think about it' I replied just as Trevor walked up the driveway. 'See you later, Love you' I kissed him on the cheek and walked to school with Trevor.
'So what's up?'
'Nothing, dad wanna move out...well not wanna but gonna'
'Dang, you ok babe?'
I leaned on his shoulder and sighed 'yeah I'm ok, He asked me to think about moving with him cuz he know I'm mad at mum right now'
'Have you talked to your mum?'
'Don't want to. Anyway let's talk about something else please, cheer me up?' I pleaded looking into his eyes.
'Ok' he grabbed me and pinned me against a tree and kissed my lips. It was a long and hard kiss that left me wanting much more as I pulled him tight against me.
'Not here K...Relax'
I giggled as he looked around. 'It's all your fault...Should never have given it me so good'
'Ma bad' he held my hand we walked into the building together.
'I'll see you after class?'
'Yep. Later Alligator'
I walked into my History class just as phone beeped again.
Hey Karma, Sup? You ain't answering my texts? You must be with ur man, text me back asap
I sighed as I dropped myself on my chair between Keisha and Sha. They looked at me like I was crazy as I started mumbling to myself about what I'm going to do now.
'Girl stop, your scaring us'
'Sorry' I held my phone in my hands and started to text Jeremih back
Yeah I was. Anyway, I'm in class now and can't talk to you at the moment.
It was barely a minute before I got a reply
That's cool, anyway, I got some free time today. If you can, meet me at the race track after school
I can't...people will see me and think I'm up to something
Not the one at your school. The one next to the park a few minutes from your school
How do I get there?
Ok, I'll come meet you. I'll be in a black Charger behind the school.
Fine
I hit reply immediately regretting it but at the same time I was intrigued and I found myself feeling impatient to meet him. Then I remembered Trevor's poem again.
Shit, I better read it now
I took it out my bag and started to read it, but the teacher walked in and I couldn't finish. For the remainder of the lesson Keisha, Sha and I gossiped about the latest happenings in the school but my mind was far away. On Jeremih.


Last edited by LonelyAngel on Thu Oct 22, 2009 7:03 am; edited 1 time in total
_________________
Stories running
My Happy Ever After
NEW
Love Mist
Coming Soon
Last Call
Will be revived
Underneath the Make-Up
Dark Secret
Thanks for all the support ladies!!
Please read and leave feedback!!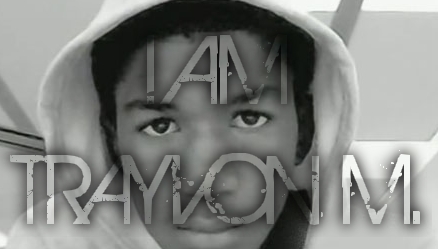 #ThanksJas
Permissions in this forum:
You cannot reply to topics in this forum