SexyT
Chapter 4
–
Falling in Love with the New Girl

I was in the gym shooting some hoops after school when the cheerleaders walked in. I noticed Karma walking in last. As they practiced their routine I couldn't take my eyes off her. She was something else. The way she moved. It was beautiful to watch. She caught me looking at her a couple of times and she smiled. Man she was a beauty.
'Hey sexy' I turned around and saw LeToya.
'Hey'
'We on for Saturday night?'
'I can't'
'WHAT?' she shouted so loud the girls glanced towards us.
'Look I can't see you anymore'
'Oh really? Why? Because of the new girl?'
I didn't answer and she laughed. 'Everyone seen you staring at her. You know she won't do it for you the way I do and you know it. I got it like that...I'll be waiting for you when you done with the fresh meat'
'Whatever Toya' I watched her walk away and shook my head. Feeling a hand on my shoulder I jumped and turned around.
'What was that all about?' it was Karma. They had finished practicing and the girls were gone.
'Nothing'
'Didn't sound like nothing'
I told her what happened and she laughed. She pinched my cheeks making me laugh.
'Aww...you turned her down...for ME?'
I held her waist and pulled her closer. 'I'll turn Beyonce down for you'
I lowered my head and kissed her lips. My tongue made it's way into her mouth and she did the same with hers. We kissed with a passion and I felt her loosen up a bit and she moaned so softly. Her arms made their way around my neck and her body pressed against mine. I was caressing her back and passing my hands through her brown curls. When we pulled apart she laid her head on my chest and traced her fingers on my tattoos.
'I can't Trevor...we don't even know each other...it's only been 2 days'
'Well we can get to know each other than...go out with me...To the movies, wherever you want' I was desperate to get her to be with me. She shook her head at me and I bent down to kiss her but she held her hand to my chest.
'Ok, ok...let's try...take it slow though...I mean REALLY slow and if you break my heart Trevor Ariza...you will never hear or see me again'
I didn't answer. I simply lifted her up, twirling her around and smiled before kissing her again and our bodies melted into each other. Never had a girl kissed me with such passion before. It felt good and I realised for the very first time in my life I may be falling in love and it was with the new girl from Florida.
_________________
Stories running
My Happy Ever After
NEW
Love Mist
Coming Soon
Last Call
Will be revived
Underneath the Make-Up
Dark Secret
Thanks for all the support ladies!!
Please read and leave feedback!!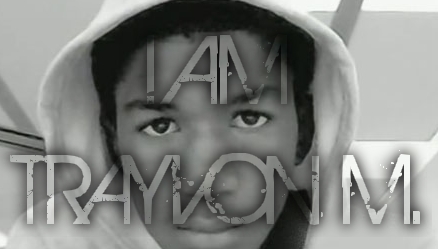 #ThanksJas
Permissions in this forum:
You cannot reply to topics in this forum