SexyT
Chapter 13
–
Beware

When I walked in the restroom I saw Shontelle leaning against the bathroom wall looking hot in her white dress which showed every single curve on her body. I couldn't help but lick my lips as I imagined what else I'll be licking. I locked the door and walked towards her.
'Whatchu want boy?'
'Act like you don't know'
I pushed her up against the wall and started kissing her wherever my lips met her smooth , light brown skin. She must be as turned as me because she was pulling at my Akademik t-shirt and soft moans were coming from her lips. She gave up trying to remove my t-shirt and unbuckled my belt instead and removed my jeans. I bent down to remove my shoes and she removed her dress revealing a white strapless bra and white lace thongs. I began to kiss her thighs and brushed my fingers over her thong and used my left hand to remove her bra. I stood up and removed my t-shirt as she got out her thong. I watched her as she knelt down and removed my boxers revealing my enlarged manhood which she willingly engulf in her mouth. She was working my dick so good that I had to lean against the wall so that I don't fall over.
'Damn baby...you really want this huh?'
She kept sucking and licking till I came in her mouth and she swallowed it all down.
'I've never swallowed cum before...now I know why!'
She was smiling up at me and I picked her up and placed her up on the washbasin and spread her legs wide open. I knelt down and began to eat her pussy which was already wet. The more she moaned the more pressure I applied on her clit. Her upper body was twisting so much I thought she might do a 360 right there and then. She was whispering my name as she came all in my mouth.
'I love the way you do me like that'
'I can do it again if you want' I replied smirking.
She got off the washbasin and pushed me down just as the song 'Please Excuse My Hands' by Plies came up. My eyes never left her body as she got on all fours on the floor and crawled towards me. She was looking at me dead in the eyes. Once she reached me she stood up and started moving to the beat. I was reaching breaking point as she lowered her body straight down onto my dick and she started to move slowly working her way up and down. Placing my hands on her hips I urged her to move faster. Her breasts were bouncing up and down in face and I grabbed one and placed in my mouth. As I sucked and licked her nipple she moved faster and started moaning loudly until we both came at the same time.
When we were done I got up and we held on to each other for no reason at all. Then we got dressed and I made her leave the restroom before me. I waited a good 15 minutes before I got out making sure no one saw me.
The guys were all looking at me when I got to where they were sitting. They probably knew what I had been doing.
'Man you were hitting that weren't you'
'I don't know what you talking about man'
'Yeah, yeah'
As the guys teased I noticed a group of guys staring at me. One of them lifted up his shirt revealing a Glock .9mm. I stared back unmoved and he smiled revealing a gold tooth as he patted his revolver. His boys looked at me and then started to laugh. Looking over at Shontelle, I could tell she noticed and she looked very scared.
_________________
Stories running
My Happy Ever After
NEW
Love Mist
Coming Soon
Last Call
Will be revived
Underneath the Make-Up
Dark Secret
Thanks for all the support ladies!!
Please read and leave feedback!!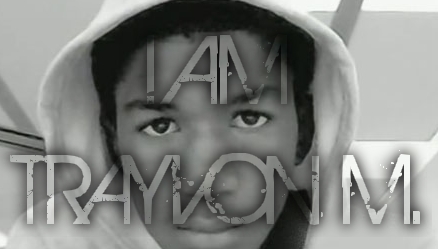 #ThanksJas
Permissions in this forum:
You cannot reply to topics in this forum