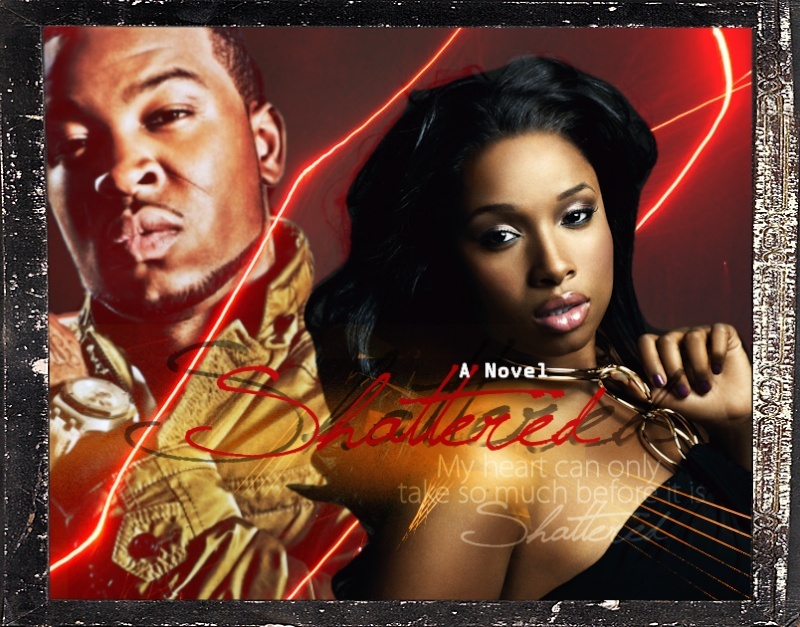 Chapter One
Indigo Nicole Jones

Sometimes I sit back and wonder how my life spun so out of control. Looking back six years ago, I never would of thought that my life would have been so interesting and filled with drama. I had prayed for it…but then, be careful what you pray for because once I experienced it first hand, it wasn't anything I wanted to deal with again. And to think, it had all started with a therapy session.

I was seventeen, driving to meet Ms. Amanda, my new therapist. I had been referred by my school counselor, I guess my issues ran a little too deep for her. I had just bought my first ride, a 2002 Chevy Impala. No, it wasn't the best or most expensive car on the lot but it was cute enough for me and it ran good. I parked in front of her office and straightened my hair without looking in the mirror. I walked into the waiting room and waited patiently , I pulled out the latest book I was reading, "Nervous" by Zane, I slowly pulled my book mark out and began. Then, I heard a loud noise, I looked up and saw a boy from my school angrily exiting the room. His eyes locked with mine but only for a minute. He was beautiful, a gift from God himself, and he knew it. I was one he teased, and often. It was either because of my big, size fourteen frame or it was because of my looks. My two weaknesses. And I think he enjoyed the pain. But whatever. I had better things to do than worry about Marcus Cooper. I heard the secretary joke, "She does anger management too." I hid my slight smile behind the book and then heard Ms. Amanda call my name. I walked into her office, timid. I didn't know her, she did know me. I couldn't trust her. I sat down on the chaise and made myself comfortable. "Is that your hair?" She asked right off the bat. I was used to the question, "Yes," I said, my hands automatically going to the thick and nappy mane in a ponytail. "Your pretty." She said and I rolled my eyes, "I see you've heard about my issues." She raised an eyebrow and fiddled with her brown skirt. I observed her and shook my head, "Maybe this isn't the right place for me to be." I exited her office and went to my car. I saw him leaving. He drove a black Range Rover. He gave me a menacing smile, I cursed myself for thinking that was the sexiest smile I ever saw…


Marcus Ramone Cooper

She was there. At a therapist. What problems could a rich girl have? I mean, I know I'm well off too but I worked for mine. When she saw me, I saw a look of sadness, like she knew what was coming tomorrow. Sometimes, I felt bad for her, she was over weight and no one considered her beautiful. I thought about my sister Mariah, she was a size bigger than Indigo, did people taunt her like that, did dudes disregard her because of size? I shook those thoughts off and pushed in the new Lil' Wayne mixtape and let him blare.

I jogged in my house and saw Martinique(Mariah's twin) sitting on the couch, with her friend, Kia. Kia was light skinned and pretty but I wished Nique would stop hanging with her. She had a reputation and I wanted Nique no where near that. I nodded and Kia gave me "the eye" I smiled and winked back as Mariah went down the stairs in a cute outfit, "I'm going out, Ma!" She yelled. Mariah never went out, but then again she was loosing weight so she was a little more confident now. "With who?" I asked her. "With Indigo!" She snapped. "Indigo…" "The girl you've been picking on her whole life. She's upset and she needs me." I thought back to when I saw her, she looked okay to me. What could have happened in fifteen minutes to get her upset? Then again, why was I worried. I heard Mariah's car door slam and I went into my room. I grabbed my phone and calling China. "Hey, boo." China's voice was so happy. I loved the times she was like that. It was a side I only got to see it once in a while. The rest of the time she was angry and jealous. But I guess once you cheat on somebody, you gotta be scared they'll cheat on you. "What you doing?" I asked while laying down in my bed. "Nothin-" My room door burst open, "Marc, can you drive me my car won't start!" Mariah said. I shook my head, "No." "Marcus Ramone Cooper, I will tell Mama if you don't get-" "Don't threaten me." I said to her, annoyed that my conversation was being interrupted. "I said no, Riah." Her facial features relaxed, "My friend could be committing suicide, thinking no one cares, and your refusing to take me." That hit me dead in the face and hung up with China without saying bye. "Your exaggerating right?" Mariah shook her head, "Be careful how you treat people, Marc. You never know what will be their breaking point." I rushed outside with Mariah in tow. How could I forgive myself if something horrible happened to her because of me?



Last edited by L I S A on Wed Aug 26, 2009 7:45 pm; edited 2 times in total