Love Mist *FINALLY!!!!!!! NEW ADD TODAY 19/05/15* PG 6
Go to page :

1, 2, 3, 4
SexyT
Whilst listening to what they talking about my mind drifted and I saw Trevor sitting on the balcony. My heart ached and I felt a sudden rush of grief. I began to wonder if I was going crazy because I kept seeing the ghost of my dead fiancée, I talked to him, hell I had sex with him. Was I imagining all those things? How in the hell was it all possible? 'Excuse me, I'm full. I'll let you all discuss your plans. John can fill me in later'
'You ok?' he asked me holding my hand
'Yeah, just ate a bit too fast and I need to lie down for a bit' I smiled at him and walked away towards Trevor.

'Trevor, I feel crazy. Have I lost my damn mind?'
He smiled the smile that won my heart the first time we talked, 'no you're not. I wasn't ready to let you go. We had planned forever together Kerri. Seeing you with another man hurts but I want you to live the rest of your life. I don't need you to be crying over me all the time. That's not it. Be happy baby. And know that for the rest of your lives I will always be watching over you and Kandi. You two are the real loves of my life.'
'Sounds like you're saying goodbye'
He sighed and caressed my cheeks. His touch suddenly felt cold, not warm like it used to be. But I didn't flinch because feeling it was better than not feeling anything. 'It is baby. It's finally goodbye. I have to let you go. I can't hold on anymore, we can never be together like we wanted. You have a good man in your life now. He will take care of you.'
'But it sounds like more drama coming our way! You can't leave us now baby!' I fought back the tears.
'But I left months ago baby. You buried my body remember? I'm not really here' he pointed to my chest, 'but I'm in here and every time you look at Kandi you will see me' He rubed my belly and smiled. 'John and his people will protect you. I've done what little I could for you both. I love you Kerri. Now and Forever'
I threw myself into his arms and cried, 'I love you too Trevor. My first love. I will never forget you'

When I opened my eyes I was hugging myself. I rushed to the room I had slept it last night and cried silently. I just let the tears fall. It felt like I was mourning all over again, only this time I really would never see Trevor again. He was finally gone and I prayed that he was finally at peace.
Sorry for any typos



Last edited by SexyT on Fri Apr 10, 2015 3:12 am; edited 3 times in total
_________________
Stories running
My Happy Ever After
NEW
Love Mist
Coming Soon
Last Call
Will be revived
Underneath the Make-Up
Dark Secret
Thanks for all the support ladies!!
Please read and leave feedback!!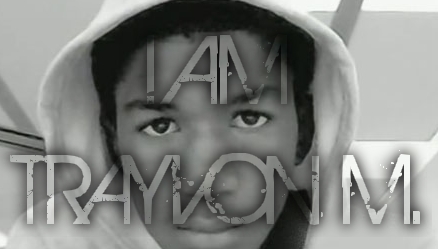 #ThanksJas
Go to page :

1, 2, 3, 4
Permissions in this forum:
You cannot reply to topics in this forum