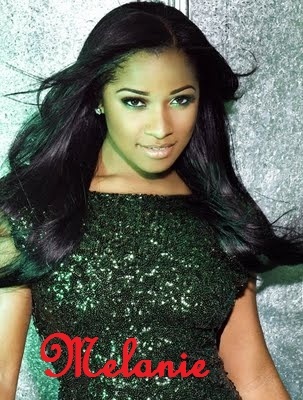 Once I was settled in my little room of my campus apartment, my phone started to vibrate. I picked up off the charger and seen it was a text from him. I smiled.
From: My Love
Hey me and a few of my boys coming over! What your apartment number?
I texted him the number then put my phone back on the charger then sat it on the night stand next to my bed. It wasn't too long when I heard a knock at the front door.
"I got it" My new room-mate Carla yelled from the front. I guess she was watching TV at the time. Once I was finished making my bed, I slipped on my puppy slippers and walked in the front to see if my visitors had arrived.
"Girl you didn't tell me Brandon was your boyfriend" Carla said once she saw me. She was sitting on the lap of some dread head. I guess he was friends with Brandon.
"Yea…Sorry…I didn't know you knew him" I said with laughter in my voice. I took my seat between him and another one of his home boys. He put his arm around me and the dude on my right moved to the next available seat.
"Bay…this my boy Justin" he said pointing to the dude Carla was with. "Him and Carla close" he laughed. I smiled at him and he nodded his head.
"And this my other son Tevin…"
"You're the drum major here right" I said turning my attention to him. He smiled.
"Yeah that's me" He laughed.
"Nice to meet you…I'm your new dancer" I said with a smile.
"So you the new girl" he said looking me over "You didn't tell me your girl was on the team B" he said looking at Brandon.
"Yeah that's her…Diamond better keep a hold on her captain spot" Brandon said as he started hugging me. All I could do was smile.
*Later*
"So how long you and Brandon been talking" Carla asked as we cleaned up in the kitchen.
"Not too long…We started talking the beginning of his senior year of high school" I said placing the glasses in the cabinet.
"Oh okay" she said with a smile "Yall look cute together Friend" she said as she playfully pushed me. I laughed
It wasn't long before we were done in the Kitchen. Once we were done, We both went to bed. Good thing it was the weekend, No Class. Bad thing was both me and Carla had practice in the A.M. She had her cheerleading and I had my dance team.


Last edited by dezzy.baby1 on Mon Dec 13, 2010 2:33 am; edited 2 times in total