Dark Secret (+24/12/10)
Go to page :

1, 2
SexyT
...Continued...

Trey was always good to me and I was happy that he was willing to let me learn some more about Trevor. He was sitting on a computer looking up something for class. My eyes couldn't look anywhere else. The resemblance between him and the only man I ever loved was taking over me. I didn't know what to do anymore. Jackson died decades ago and here was Trevor who could be his twin. How could I find out about them?
'Hey you, find anything interesting?' I whispered in his ears. He hadn't heard me approach and he jumped in his seat. 'Sorry'
'It's ok babe. Nothing interesting here' he looked at me and smiled. My eyes watered and I quickly looked away. Those eyes...they were what had drawn me to him on Monday. They were not his eyes, they were Jackson's eyes. 'You ok?'
'Yeah, just caught something in my eye. All good now though' I looked back and smiled at him. 'Let's get out of here since we don't have classes'

As we walked outside, people were staring and whispering. Unbeknown to them, I heard everything and I couldn't help but smile. The boys were all wondering Trevor got the 'hot, new babe' and the girls were wondering how the 'slut' got the basketball star. Their comments just made me hang on to his arms even tighter. When we were in his car I relaxed a bit and lay my head against the seat. 'Do you know where your family comes from?'
'What do you mean?'
'Well, do you know if you've always lived in this state or if you come from elsewhere?'
'Oh that' he started the car and reversed out of the parking lot. I scanned his thoughts guiltily but I couldn't pick up much because he was thinking about a number of things simultaneously. 'Well, I know that I have great-great...well, a number of greats grand-parents who came from Spain. They settled somewhere in Cuba and then moved to Miami. Now we're in California'
My body couldn't get any colder. Could it be a coincidence? Jackson told me of his family originating from Spain...well he had said Europe back then, but it could be Spain. I looked over at Trevor who was concentrating on the road. He was thinking about his lineage and he seemed just as puzzled as I was, but I couldn't tell why. 'Wouldn't you like to learn about them?'
'Maybe'
'Trey can help you out. He's good at digging up things like that. In fact he is doing a class similar to that' I grinned as I remembered Trey and myself arguing about him taking another class I wanted him to take. It wasn't so much a class, it was more of a course on how to search for one's own history.
'Maybe'
'You're upset with me?'
'No, I just don't feel like digging up my history right now'
'Ok' I would have to find a way to get him to dig it up soon. Trey gave me only a week before I had to get back to focussing about task. Thinking of the task set me on edge. What would happen if we can accomplish it? What would happen to me and Trevor?
'You really want me to do this?' Trevor spoke waking me up from my thoughts.
'Well, it's not just that. I kind of want you and my brother to get to know each other. It's a weird thing for guys to bond over, but you could find out some interesting things about your family'
'Ok, I'll think about it tonight and maybe Trey and I can have a chat about it tomorrow. It's true I don't even know my own family history. My grand-ma once told me that our family was cursed though. Would be cool to dig that up'
'Cursed?' I was almost out of my seat as he said that word.
'Yeah, she was on about my ancestors being in touch with a supernatural world that still exists today'
'Shit!'
He laughed at my comment and I forced myself to laugh as well. 'Yeah, well maybe she was off her meds or her something. I don't know what to believe. She's not the first person to tell me that though'
I was texting what he had told me to Trey. He had to be able to help now. The coincidences were just too much for me to handle alone. Trevor didn't notice as I quickly texted and read his responses. Now this trip to California had turned up new paths and I refused to leave without following them. From the looks of things, it seemed Trey also felt the same way. Once again I relaxed and smiled. There was a possibility that when it's the time to leave, I wouldn't be alone for long.



I couldn't believe the text messages I was getting from Raquel. I had no choice now but to help her find out about Trevor. The coincidences were too much to be that. There had to be something more and I needed to find out what. It may turn out that our mission here is actually linked to Trevor.
'Trey Suarez?' I spun around upon hearing my name and I faced one of the most beautiful creatures I had ever seen in my life. This girl had long jet black hair and her curls framed her oval face. Her brown eyes were hidden behind a pair of black spectacles. Her lips were shining from the lip gloss she had on and her clothes hid and at the same time showed all her curves.
'Yes?' I found myself lost for words. This had never happened before. What the hell?
_________________
Stories running
My Happy Ever After
NEW
Love Mist
Coming Soon
Last Call
Will be revived
Underneath the Make-Up
Dark Secret
Thanks for all the support ladies!!
Please read and leave feedback!!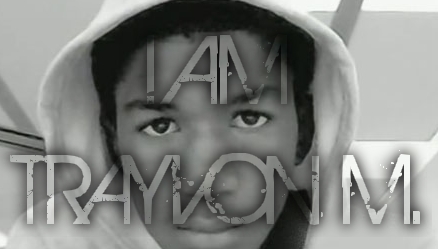 #ThanksJas
Go to page :

1, 2
Permissions in this forum:
You cannot reply to topics in this forum