Our Destiny (+6/02/2010)
Go to page :

1, 2, 3

SexyT
Chapter 6 – Trust the man

Do anything for my man
Baby you blow me away

We were given a table on the terrace as it was rather hot inside the restaurant. I was sitting between
Trevor and my step-father followed by my mum, his mum and his step-father and his younger brother was next to
him. We ordered our drinks and my mum broke the awkward silence.
'So, Mrs Ariza? Is that right?'
'Oh yes, been married a long time and you would be Mrs Richardson?'
'Oh no. Richardson is the name of my late husband. I am married to this hunk of man right here now. I let Bianca
carry her father's name and if she wishes later on she can add her step-father's name'
'Oh, well I'm sorry for your loss' I could see my mum lower her head and I know she was blinking back tears.
Trevor's mum must have noticed it too because she placed her hand on my mum's arm. 'At least he is in a better
place to watch over you all'

My mum liked that and she smiled back and nodded. 'Well now we know each other, this is my husband Llyod
Kendall' my step-father nodded and shook hands with Trevor's mum and step-father. The 3 of us kids just sat back
and watched our parents get to know each other better. Trevor squeezed my hands and winked at me. I was happy
too that they all got along. The waitress came with our drinks and took our orders for food. We all seemed to be starving
and our mother's made it worse by discussing recipes while we waited for the food to come.

'Trevor what are you planning on doing after high school?' my mum asked the question I was expecting and I
chuckled.
'To be honest I don't really know yet. The thing is I'm in for a basketball scholarship at UCLA and since my
dream is to play in the NBA, I'm kind of holding on to that'
'That's great! It's so nice to have dreams at this age and then feel them coming true. But you must be keeping your
grades up right?'
'Definitely! Or else scholarship goes out the window!'
Our food arrived and we all dug in filling our growling stomachs. Over the meal Trevor's mum talked to me a lot
about what I was doing at school and what I wanted to do after. 'Teaching is very interesting. It's such a noble job all
about giving back to the community isn't it? The students would love you. Especially the boys!'
I blushed at her comment and smiled. 'Thank you. And yes teaching is all about that, I mean we all go through the
hands of a teacher. I never know who I can teach perhaps one of my students
can become a president someday, but my main reason is because I want to help make a difference in the lives of the
students who have nothing or come from nothing. I want to make sure they come out with something. Just because I
come from family who has everything doesn't mean I need to do a glamour job. All I want to do is help others achieve
their goals and dreams'
'I agree with you. That's very noble of you' said his step-father and I blushed. My mum winked at me.

While the others drank coffee after dessert Trevor and I went for a walk outside along the coast. I removed my shoes
and he carried them for me. 'Did you have fun tonight?' he asked me holding my hand.
'Yes. It was so nice to meet your parents and your brother. You never told me about your little brother though.
I'm sorry he died'
'It's a soft topic for me and I tend not to talk about it'
'I see that! Anyway it was nice getting to know everybody'
'Does that mean we can be official? I don't want to keep telling people that we ain't official yet. I'm done treading
the water B, I wanna go deeper I want to fall in love with you. At night all I do is dream of you and I've written thousands
of poems about you and some for you. You've touched me deep and I want to make you feel the way I feel. We're almost
done with high school and I don't want to go off to college thinking that you're not mine. I'm super excited to go and tell
everyone I got the most beautiful girl in the world and when I make it to the NBA she gon be my queen'

I was left speechless by his devotion to me. Something I never expected was for him to feel like this about me given his
character at school. I searched his face and found that he was genuine. Is this the feelings mum talked to me about just a few hours ago? Am I falling in love slowly? I want to let go off this harness and fall in completely.
'Trevor' I stuttered a bit before I could actually speak, 'I didn't realize you felt like this. It's funny because I've been
crushing on you since we were freshmen's. My ex broke my heart after he uttered those very words to me so please
understand my reluctance. But I do want to fall hopelessly in love too. Don't think that I'm just fooling around with you.
It means a lot to me that you said what you said. I do want to be official with you but let me fall in love at my own pace'

He had a big smile on his face and I couldn't help but smile too. I watched him reach into his pocket and out came a
silver chain. He lifted it up for me to see and I gasped. It was a chain with the number on his jersey as a pendant.
'It's gorgeous'
'it's all yours baby' he placed it on my neck and I grinned. 'Now I'm officially Trevor Ariza's girlfriend right?'
'Yep. Now we need to seal the deal with a kiss' he had a cheeky grin on his face as I stood on tip-toes and placed
my lips on his allowing his tongue to explore my mouth as I did the same with his.

---


As I lie in the emergency room you learn about how I started to fall in love. It wasn't love yet because I
was being careful but off course it would be really soon. Have you noticed the verses at the beginning of each chapter?
Do you see how they reflect that part of my life? Some of the songs are repeated throughout my life but I'll let y'all find
out which ones. Anyway I didn't know it then, but I had just met the guy who would change my life forever.
All the things I would do in the future would be a result of this very night. I guess it looks like your average girl meets
boy and boy likes girl story and I won't lie, the beginning is like this. But the next few years of my life were full of turmoil
and pain that a girl my age shouldn't have to put up with, but I did. And why? For the same reason we all do it…All for love…
_________________
Stories running
My Happy Ever After
NEW
Love Mist
Coming Soon
Last Call
Will be revived
Underneath the Make-Up
Dark Secret
Thanks for all the support ladies!!
Please read and leave feedback!!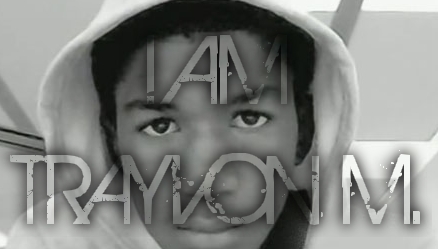 #ThanksJas
Go to page :

1, 2, 3

Permissions in this forum:
You cannot reply to topics in this forum